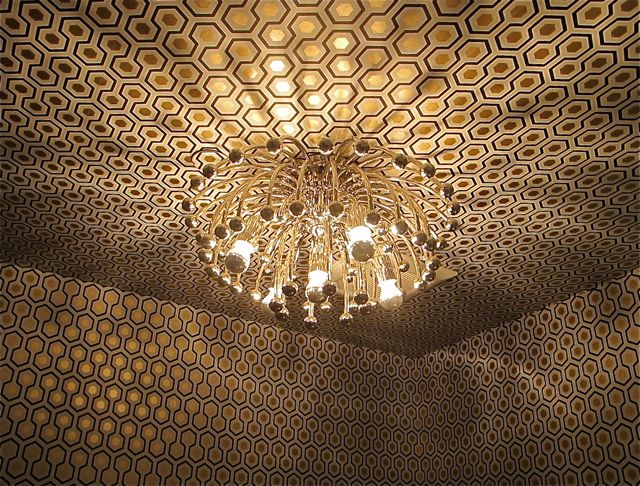 Too much?  I'll admit it's a little Last Days of Disco, but I hope in a good way.
The powder room in our new loft was inoffensive but bland — a small windowless box with white walls, beige tile, a Corian sink and a toilet.  Our budget and schedule didn't allow for extensive remodeling, but we thought we'd have a little fun with the place anyway.
Our only big change was replacing the short solid door with this new tall custom slider made of blackened steel and frosted gray glass.  I like the warm glow from the inside when it's closed.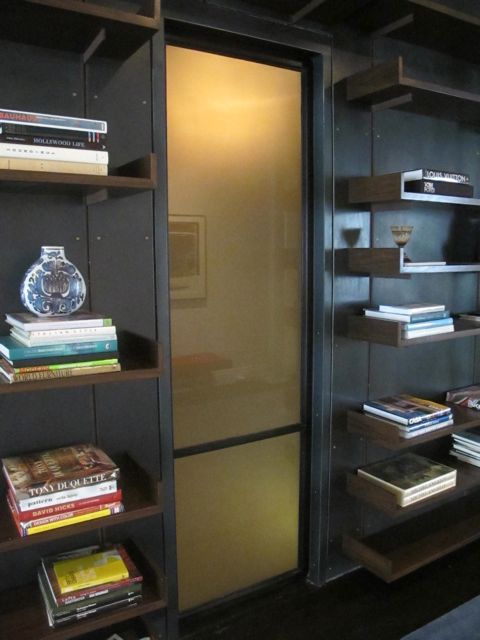 And the way it opens to reveal a glimpse of the flamboyant new Robert Abbey Anenome light and glittering David Hicks wallpaper inside.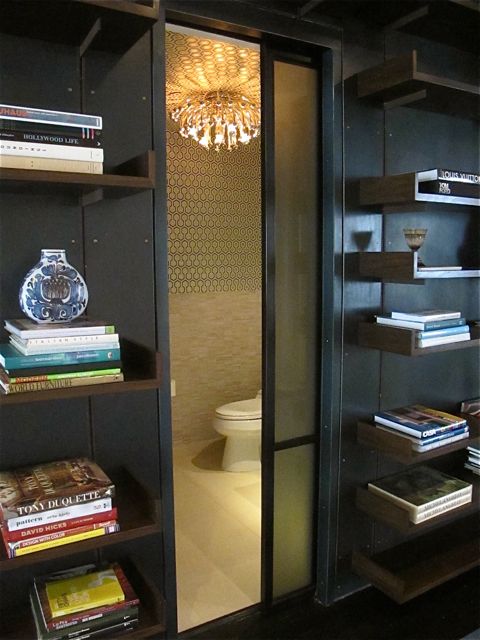 Surrounded by some 70s glamor, I think the fixtures start to look more intentionally minimal than just plain.  I had originally planned to add some sort of vintage modern mirror, but now I'm not sure –there's a lot going on in there already.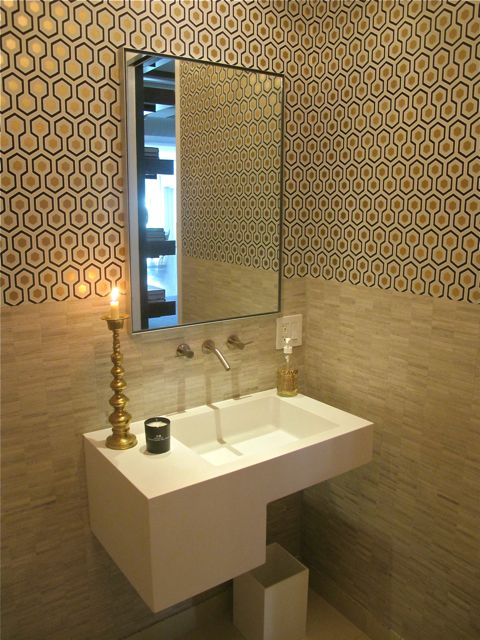 Our original plans for the room are now complete, but it still doesn't feel quite finished to me.
I think the issue may be the floor.  It feels a bit too light and plain to me, and the color isn't the best match for the small travertine tiles on the walls — it seems just a little too yellow.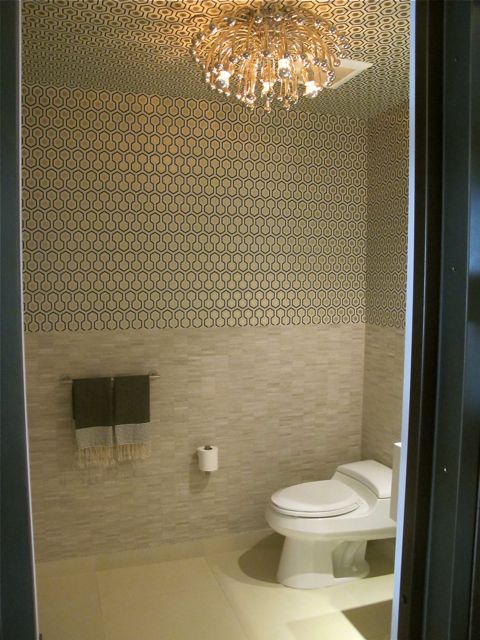 Is a small rug the answer?  Maybe something dark and tribal like this?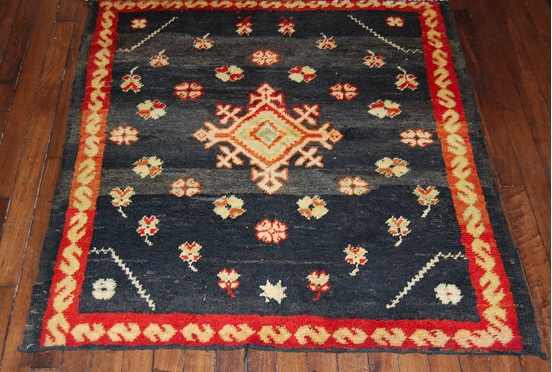 Or would something plainer be better?  Or maybe a piece of art for the wall that draws the eye upward and gives the room another focal point.
Or maybe I should just leave it alone.
As always, I welcome your advice.