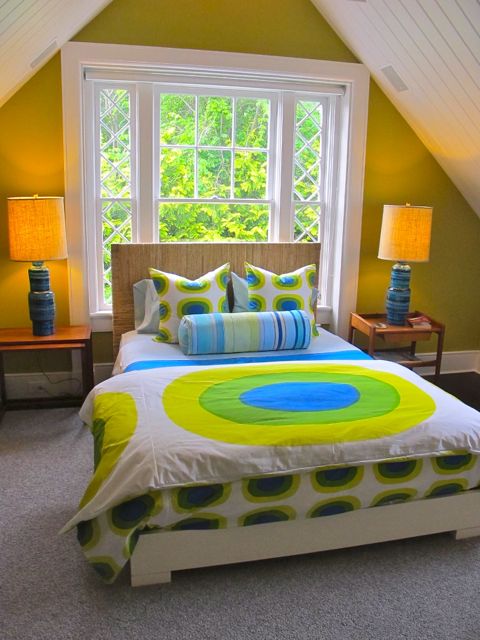 I made my Memorial Day weekend deadline to pull together our master bedroom in Southampton, but only just.  On Friday morning I was still sewing the buttons on our custom Marimekko comforter cover (which I sewed myself! — but more on that later).  By Friday night, though, all three of us (David, me and Eva our dog) were happily settled in.
I like the way the cheerful greens and blues pull in the colors from the high hedges and the sky outside –quite a contrast to the dreary mishmash of leftover furniture and linens from before, "unified" by a bland grey (what was I thinking?) paint scheme.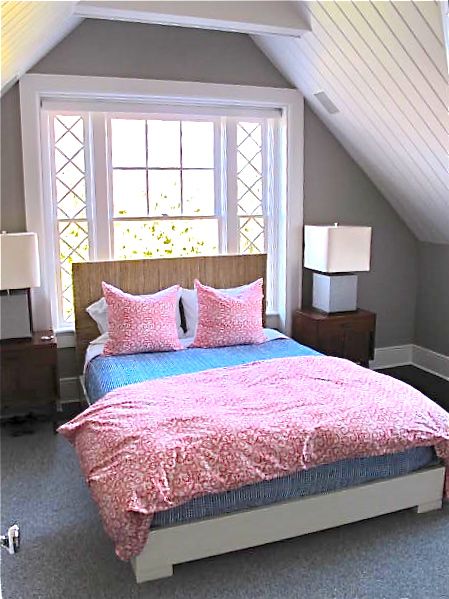 I stuck to the paint, fabrics and accessories I had chosen the last time I updated  you on our plans for the room, and we managed to keep the cozy grey rug and all of the other furniture . . . .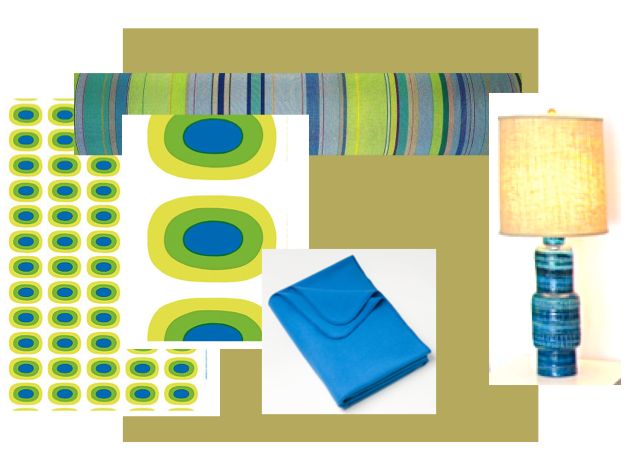 except for the nightstands, which we had originally bought for Julia's room anyway.  The new one on the right is a vintage Jens Risom find from eBay, and the nesting tables on the right are a place holder — I'm looking for something that's not wood (lucite, metal?) and probably not rectangular, but I haven't found it yet.  Ideas?
We also changed out the Christian Liagre wing chair in the corner.  It was just too big.  It traded places with a smaller, lighter vintage walnut and wicker chair from the upstairs guest room, which seems to sit more comfortably in the tight corner location.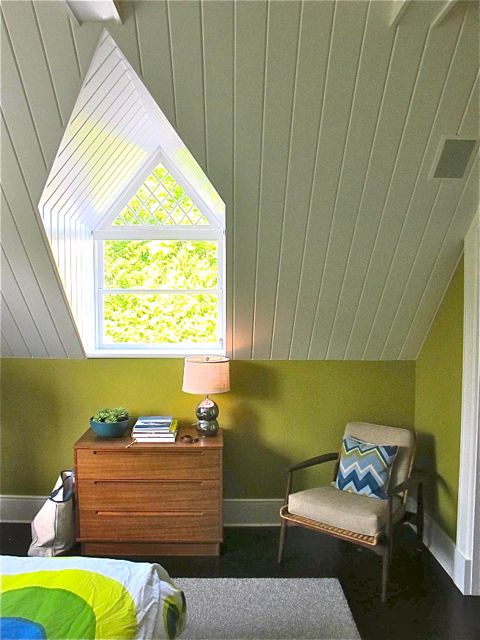 Eva got her bed recovered in a cheerful stripe from our friends at Les Toiles du Soleil, which matches the bolster on the bed.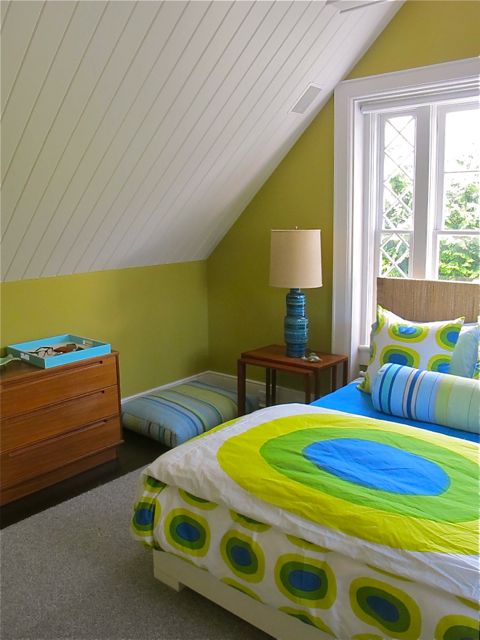 And a Swedish wool rug we bought five years ago (because it was too beautiful to let go) warms and enlivens our bathroom.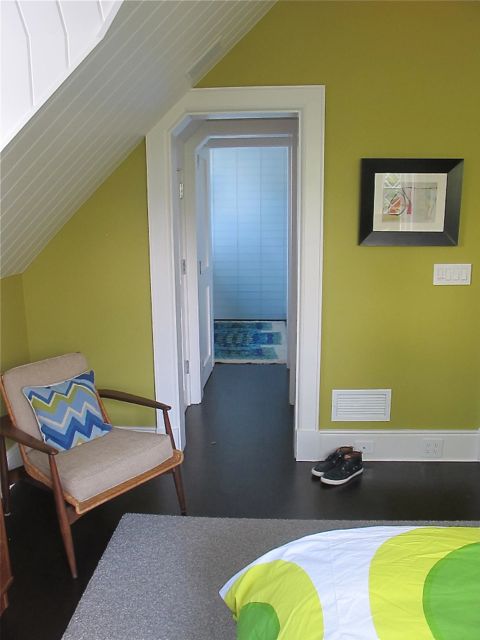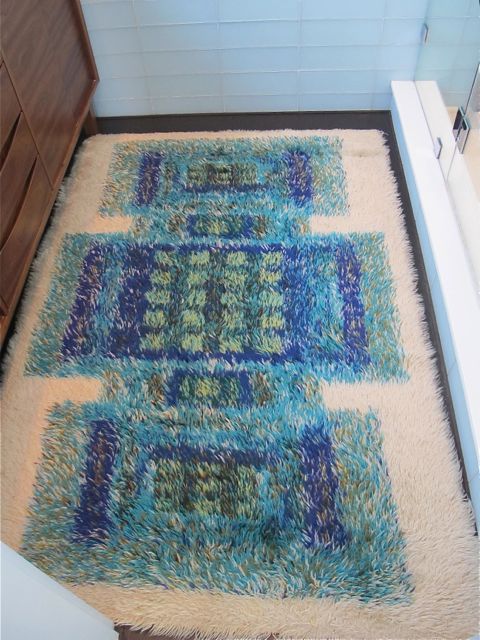 Even a ceramic fish that David made in elementary school has found a home by the bedside.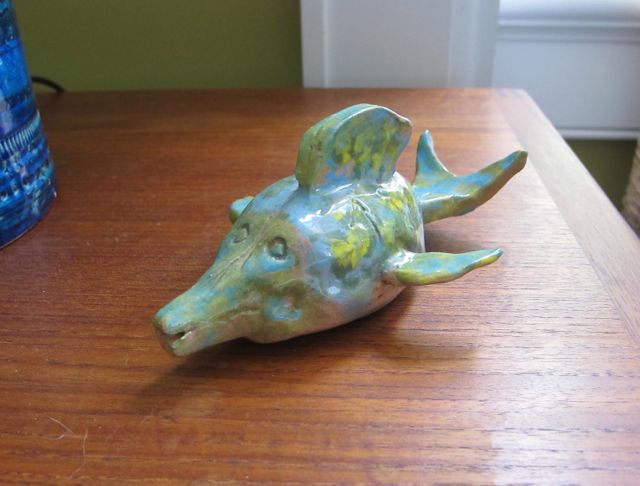 I'm sure it will evolve as the summer progresses, but it feels to me that finally, after five years, we really live in this room.