We're in San Francisco for a few days, and on Saturday our friend (and Julia's godmother) Marta hosted a dinner party to celebrate our friend (and Julia's godfather) Dan's birthday.  Marta's house looked splendid as ever.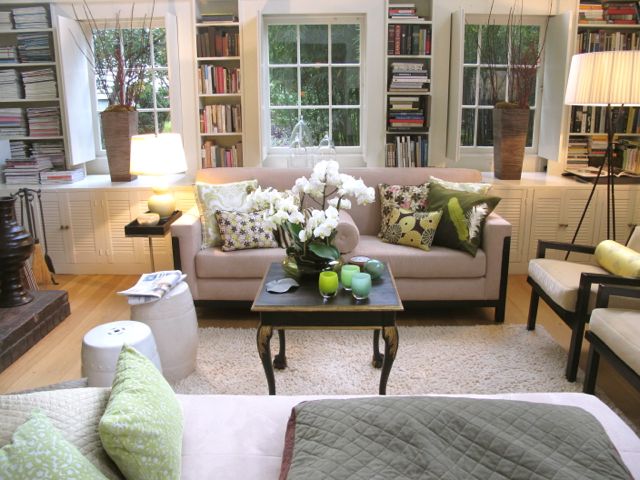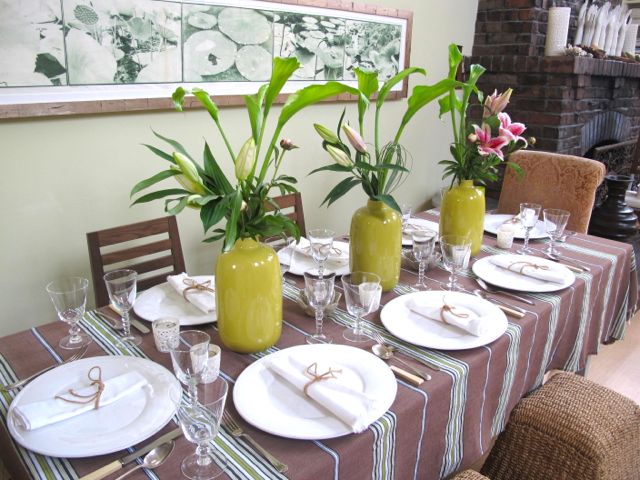 And I was on cocktail duty.  It has been warm in San Francisco, and so I wanted to make something light and refreshing.  Last summer I had experimented with cilantro in cocktails and worked out this recipe for a cilantro gimlet, which has turned out to be real crowd pleaser –even among people who don't normally choose gin drinks.  The cilantro flavor is subtle — interesting and refreshing, but not harsh or astringent– and the fresh lime juice and agave nectar bring the drink into a delicious sweet-tart balance.  Muddling the cilantro in the gin takes a few minutes, but you can always do this advance to free up time for chatting during the cocktail hour.
Recipe
Ingredients
3 parts gin (preferably a dry gin such as Bombay, Beefeater, Martin Miller's or St. George Dry)
a bunch of fresh cilantro
1 part fresh lime juice
agave nectar or simple syrup to taste
Instructions
1.  Pour the gin into a bowl or sturdy pitcher.  Wash and add the cilantro.  (A supermarket bunch is about right for a fifth of gin.)  Using a muddler or a wooden spoon, muddle the cilantro vigorously until the leaves are well bruised.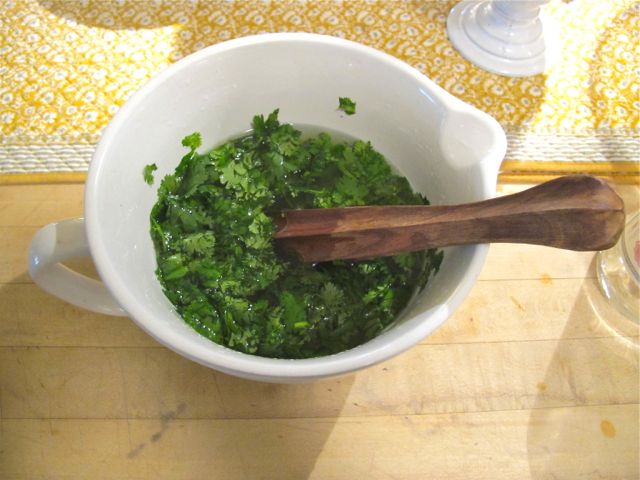 2.  Strain your beautifully green and cilantro-flavored gin back into the bottle (for future use), or into a cocktail shaker if you plan to drink it all straight away.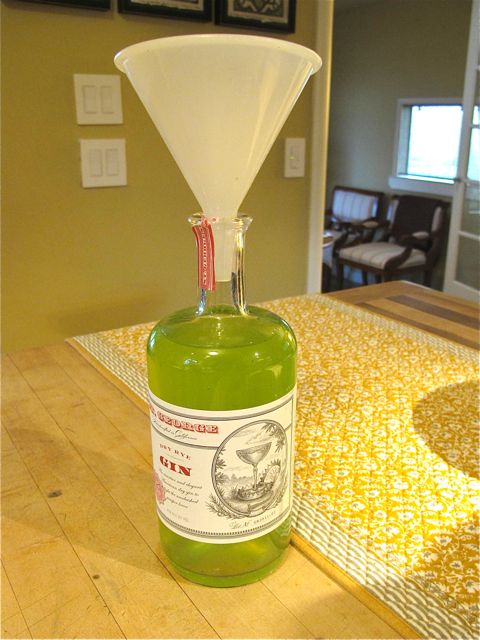 3.  Add the lime juice and lots of ice.  Shake well.  Taste and add just a touch of agave syrup or simple syrup.  Shake and taste again.  The drink will probably need less sweetener than you think, so use a light hand to keep it refreshing.
4.  Strain into a cocktail glass and garnish with a cilantro leaf.