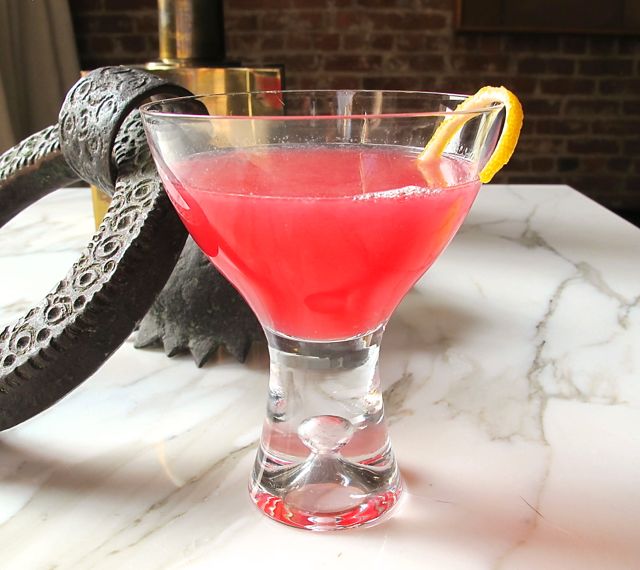 Don't let the cheery pink color fool you:  this isn't Hawaiian punch, or some other tiki-time fruity rum drink (not that there's anything wrong with that).  It's a sophisticated, delicately balanced cocktail that plays off the deep, smoky flavor of mezcal against the brightness of fresh lemon and the big lush flavor of cherries.
Mezcal is a darker, more complex cousin of tequila, typically made in small batches by artisanal producers in Oaxaca from the maguey plant, a form of agave.  I think of it this way:  if tequila is rye, mezcal is a single malt Scotch. Straight up (the way it's traditionally drunk), it's not for everyone, but it mixes well with fruit flavors to make a cocktail that's interesting but still has broad appeal. At the beginning of the summer I started serving this drink alongside a more traditional cocktail, but found myself mixing up more of this while the back-up went begging.  Now I think of it as a crowd-pleasing seasonal choice.
Mezcals vary a lot and, like single malt Scotches, can be expensive.  My current favorite for under $50 is Mezcal Manonegra.  At a similar price, Illegal Mezcal Joven is also a good place to start.  Both are fairly easy to find in good liquor stores and online.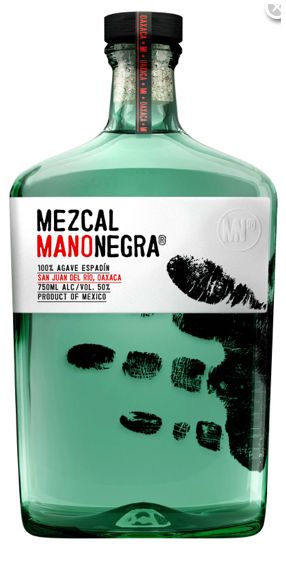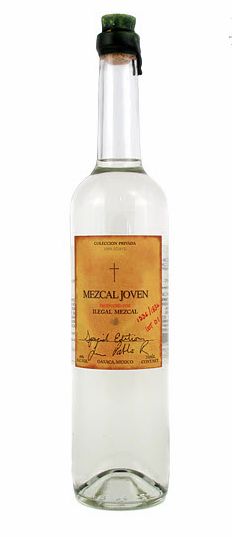 There are a couple of good ways to achieve the cherry flavor.  Cherry Heering, the Danish black cherry liqueur, adds a nice big flavor without too much sweetness. For a lighter drink, a new tart cherry juice product called Cheribundi works well and, of course, brings less alcohol and sugar to the mix.  Cherry Heering is readily available at good liqueur stores and from online sources, and Cheribundi can be found at some markets such as Whole Foods and online.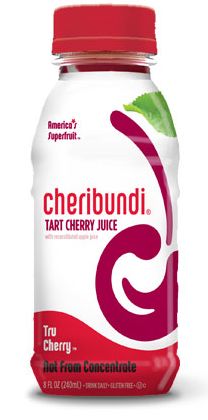 Recipe
2 parts mezcal
1 part Cointreau or triple sec
1 part fresh lemon juice
1 part Cherry Heering or 2 parts cherry juice
Pour all ingredients into a cocktail shaker filled with ice.  Shake well and strain into cocktail glasses.  Garnish with strips of lemon peel.
Salud!