This is the first in a series of regular posts about five things that I'm really taken with.  They could be things that I have, or want to have, or just things that I admire or that inspire me. They might be practical, fanciful, rare or accessible, at home or afar –I've generously given myself complete creative freedom.  I hope you enjoy it.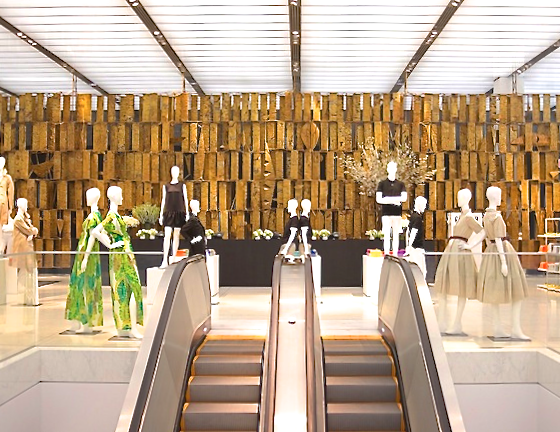 1.  The Golden Arbor.  At 70 feet long, 16 feet tall and weighing over five tons, this massive 1954 sculpture by Harry Bertoia takes your breath away.  Up close, though (and you can get up close), it's delightful to linger over the beautiful hand-made surfaces and discover the surprising zoomorphic forms tucked inside its structure like rewards for the careful observer.  It's recently been restored and reinstalled in its original location, a landmark 1954 bank building by Gordon Bunshaft, now the Joe Fresh flagship store.  If you're ever anywhere near 150 Fifth Avenue in New York City, stop in for a visit.  It'll make your day.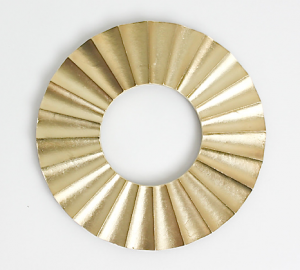 2.  Taiyo (Sun) Brass Trivet.  Designed by Masanori Oji and cast by the venerable Japanese metal workshop Futagami, the bold design and fine craftsmanship of this piece transcends its diminutive size (less than 6″ across), modest price (about $110) and humble function (preventing your dinner from burning the table).  Sometimes I just put it on my desk.  Available at rikumo.com.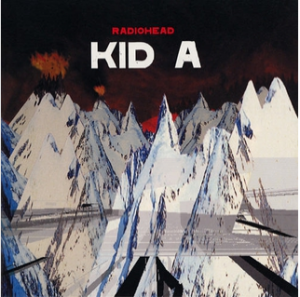 3.  Radiohead's Kid A.  Released in 2000 to mixed reviews, it quickly found a (relatively) large audience and has gained critical ground ever since.  A classic?  I'll leave that debate to others.  I'm still enthralled.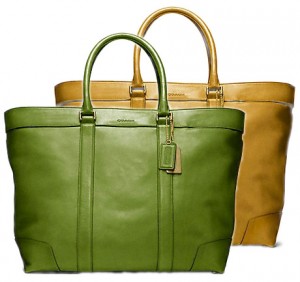 4.  Coach Bleecker Legacy Weekend Tote.  Perhaps the best thing about this rugged, versatile bag is that Coach makes it in broad range of colors besides the menswear staples of black, tan and brown.  (I carry a marine blue one as my gym bag –I got it for Christmas).  My new favorites are kelly green and mustard.  They reflect the golden colors of fall, and I think they'll brighten up the dark overcoats (and gray skies) of the winter months ahead.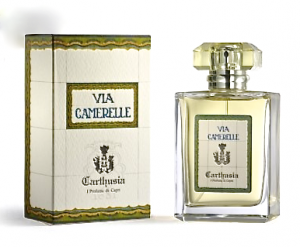 5.  Carthusia Via Camerelle.  Fresh, herbal, a little woody.  My new favorite unisex scent from Carthusia, the small perfumer located on Capri that specializes in the scents of the plants and flowers that grow on that enchanted island.  Available at Bigelow.