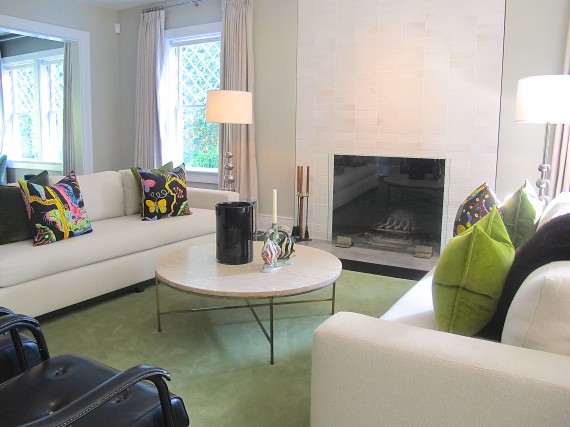 Last summer we refreshed the decoration of our Southampton family room, mostly due to wear and tear on the upholstery.  In the fall, we turned our attention to the living room, but for a different reason.  We had moved a favorite piece of furniture, a vintage leather Arne Jacobsen Egg chair, to help furnish our New York loft, and without it the room seemed dull and a little empty.
Unlike the family room project, though, we hadn't the need (or the budget) for new upholstery, so we pulled together the new look with accessories and a pair of chairs that we had in storage.
For context, here's what the space looked like before the Egg's departure: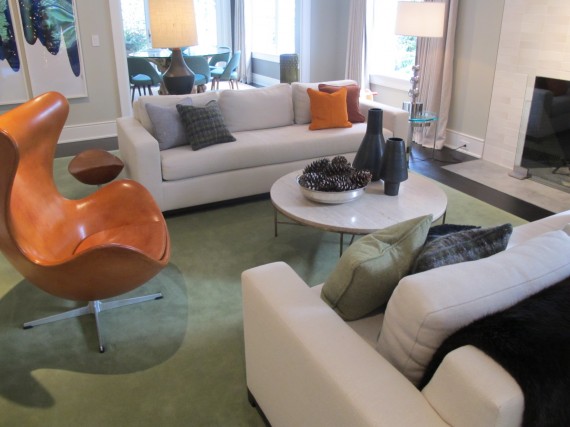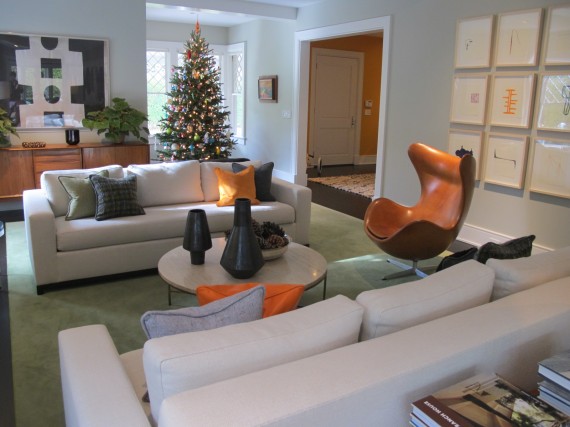 I liked the old look.  It was warm and informal, and I do love that chair.
But the revised living room is more sophisticated, I think, and it makes for a nice contrast to the warm bright colors of the family room.  It also seats one more person, which is particularly useful when we're serving dessert or after-dinner drinks in the room.
The vintage leather chairs by Jacques Adnet.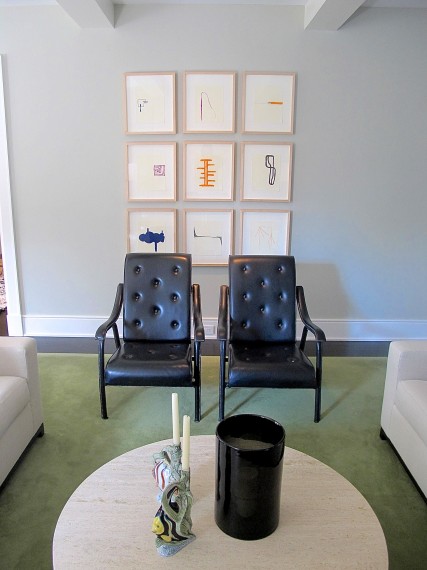 The color palate is mainly restricted to green, black and white.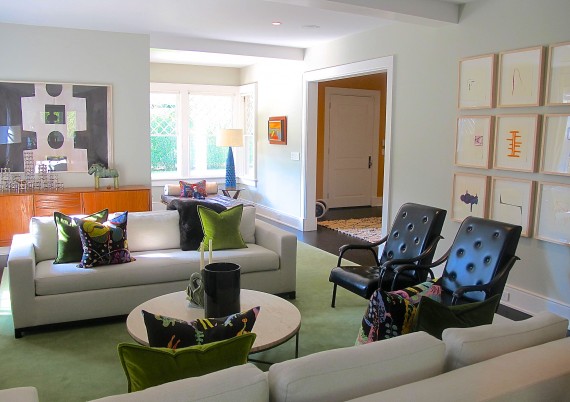 With flashes of vibrant, almost neon color in pillows made from classic Josef Frank prints.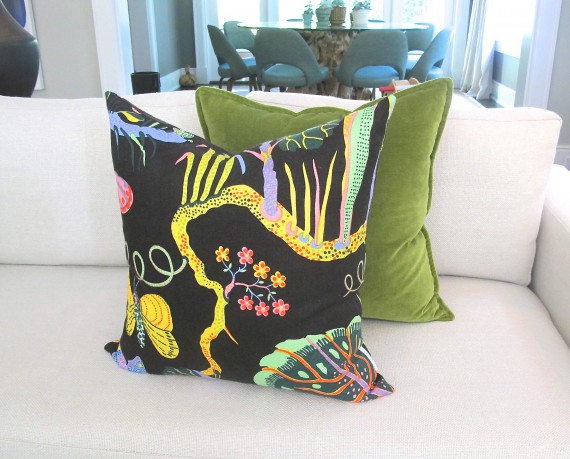 I'm glad our Egg is at home in New York where we can see it nearly every weekday, and it'll be fun to see how this room evolves as we do.
I just got a great deal on a vintage Italian ceramic lamp that I think I'll try behind the sofa . . .