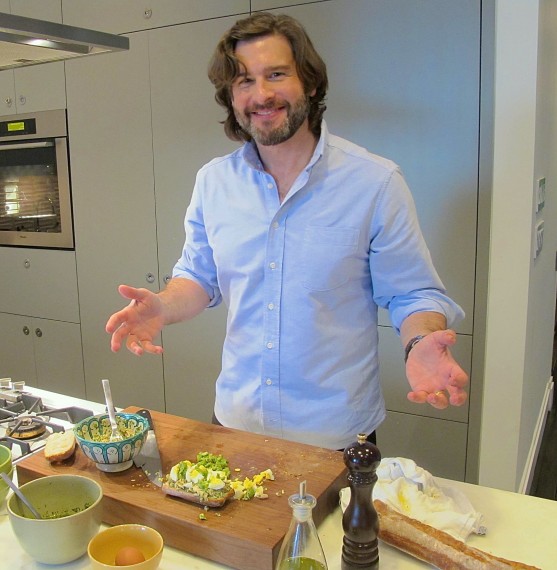 I often find myself calling Julia "my little Charmoula" when I cook with this North African condiment.  (She just looks at me like I've lost my mind.) "Charmoula" is fun to say, though, and it's a word that will find its way into your vocabulary too once you discover how delicious and versatile it is.
Charmoula comes in two basic varieties — red and green.  The red tastes more of paprika and tomatoes, and the green is has stronger herbal flavors.  But both have a base of moroccan spice and preserved lemon and instantly add big, complex flavor to a wide range of dishes.  The green is a bit more versatile, though, because it can be used raw (the red is used mostly in cooked preparations), and so I more often keep green Charmoula on hand.
The great news is that Charmoula is simple to make, very easy to use, and keeps for weeks in the refrigerator.  I mix it into canned tuna for sandwiches, spoon it over simply cooked fish or beef, and stir it into olive oil to dress pasta, but I'm just getting started. Here is a simple recipe for green Charmoula, with a few ideas of how to put it to work in your kitchen.
Recipe
(adapted from Green Charmoula in Mourad, New Moroccan by Mourad Lahlou)
Ingredients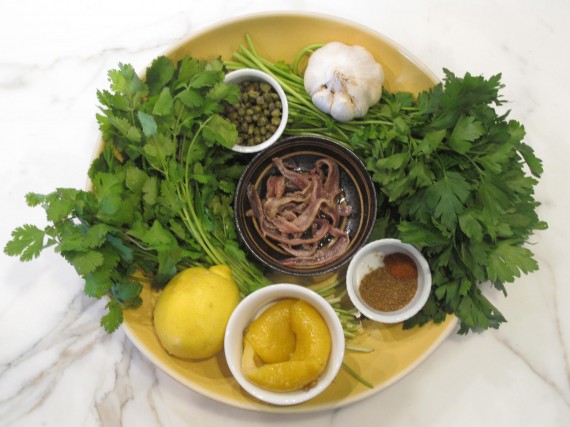 12 anchovy fillets (either salt or oil-packed, in either cased rinsed and patted dry)
5  cloves of garlic
2 tablespoons capers, drained
Kosher salt
1 tablespoon diced preserved lemon (rind only, rinsed well)
1/2 teaspoon ground cumin
1/2 teaspoon ground black pepper
1/4 teaspoon cayenne
1 teaspoon fresh lemon juice
1/2 cup (34g) chopped cilantro
1/2 cup (34g) chopped flat-leaf parsley
1 1/2 cups (318g) extra virgin olive oil
Instructions
1.  Prep all of your ingredients and then put the anchovies, garlic, capers and a pinch of salt into a mortar or a food processor and mash or pulse to form a paste.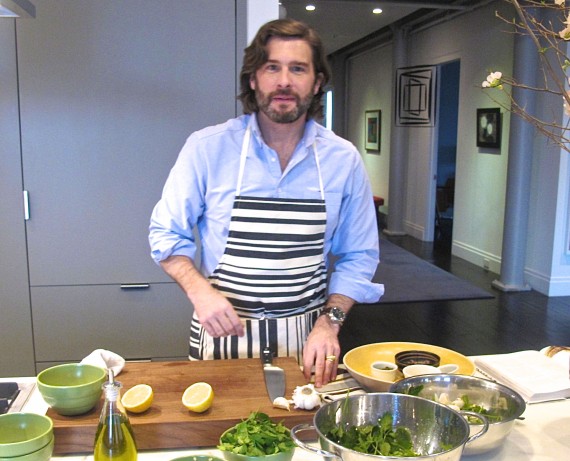 (I think the hardest part of this recipe may be getting the anchovies out of the jar.)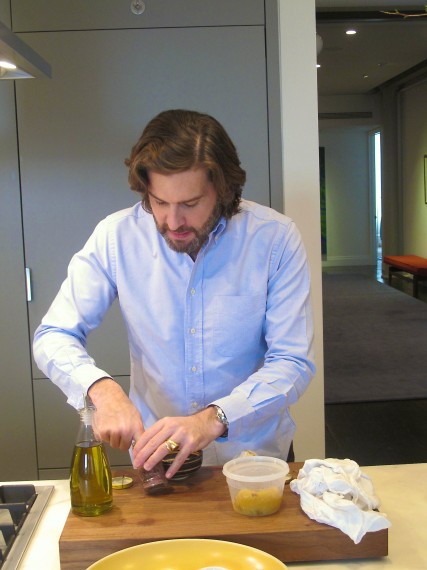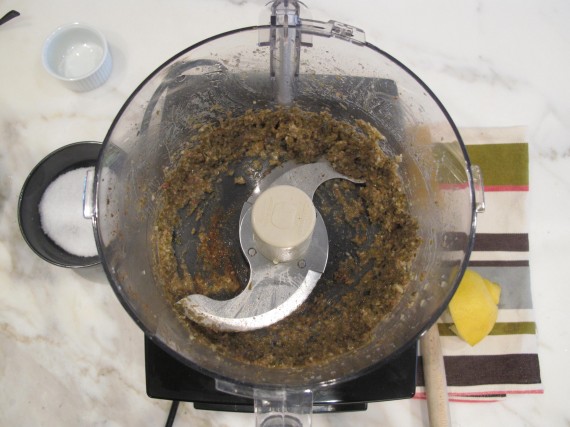 2.  Add the cilantro and parsley and mash or pulse until well combined.  Then, transfer to a bowl and stir in the olive oil and preserved lemon rind. Taste, and adjust with salt and lemon juice.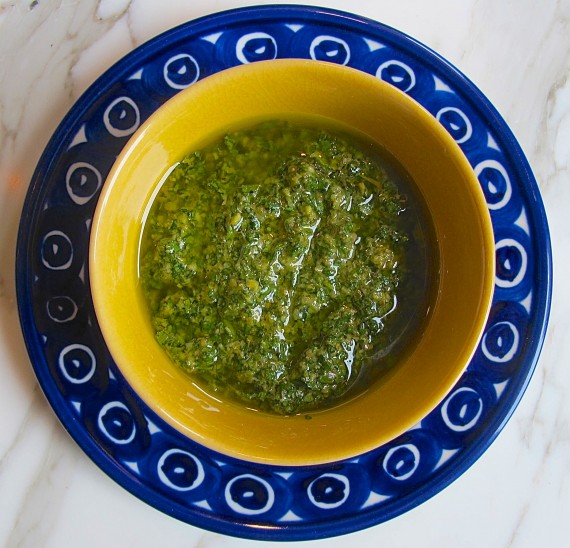 Now the fun really begins.
Charmoula is delicious with fish.  For lunch, I often mix a couple of tablespoons of Charmoula into a can of good tuna, spread the mixture on a piece of toast and top with chopped hard-boiled egg and green olives.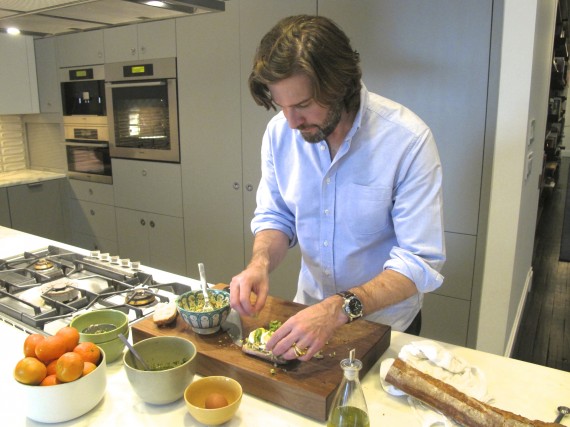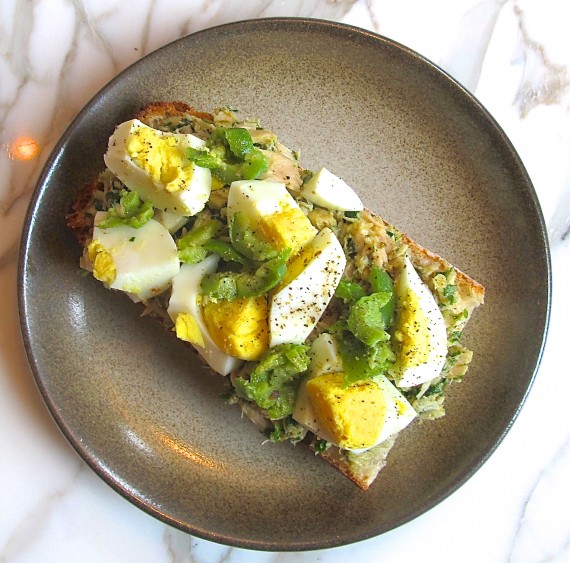 To quickly add special flavor to a simple dinner, you can also simply spoon some Charmoula over a simply cooked fillet of fish (this is black cod, but salmon is also delicious with Charmoula),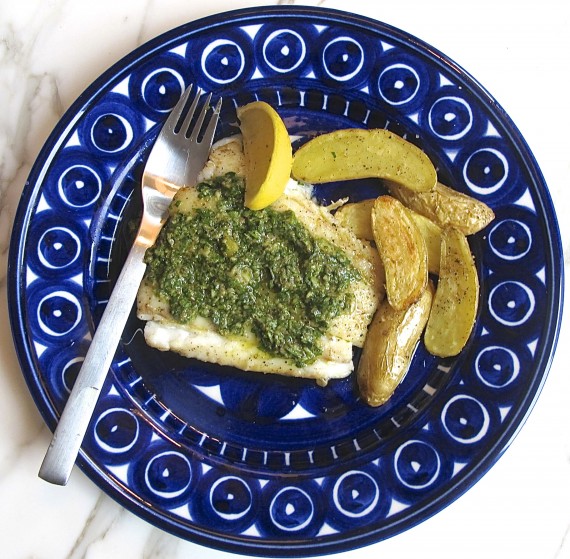 Or a nice piece of steak, which is particularly delicious.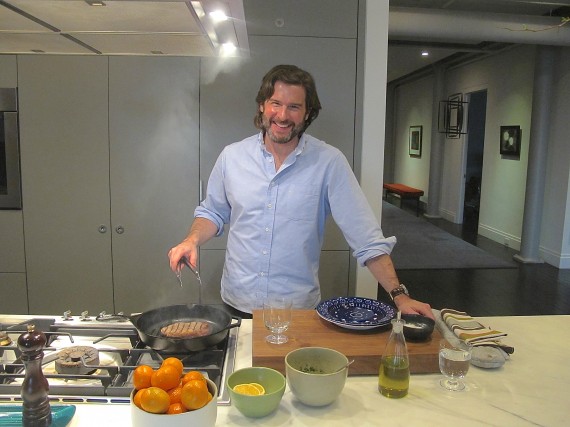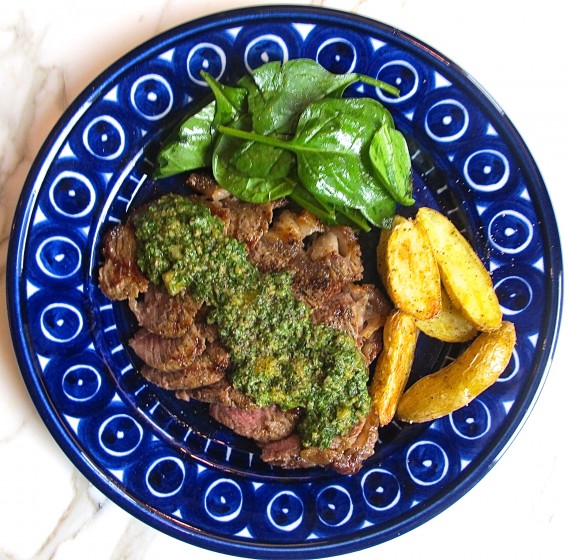 And this is just scratching the surface.  Yesterday, for example, I stirred some Charmoula into some good olive oil and tossed it with penne, canned tuna, a few chopped green olives and toasted breadcrumbs for lunch.  All my Charmoulas loved it.